Stranger Things: Season 2 Tribute
Once Netflix confirmed a 'Stranger Things' sequel, I got all caught up in the 1984 nostalgia, went on a synth-pop music binge, and as a tribute to the best show on television, designed a mixtape cover and playlist on Designers.MX and Spotify to celebrate the announcement. This Season 2 mix carries on the tradition of the first season's amazing soundtrack.
The best part of this tribute was creating a trailer in the vein of the show open. I spent the early days of my career doing motion graphics for show opens for ESPN Outdoors and had been wanting to get back into After Effects. This gave me the chance. You can watch the trailer below (watch to the very end) and at Vimeo:

I really enjoy design and am blessed to do it for a living, but this has been the most fun I have had designing in awhile. It probably has to due with the fact that I was 12 years old in 1984, around the same ages as Mike, Dustin, Lucas, and Eleven. All the 80's nostalgia speaks to me on a visceral level.
I started the project back in August 2016 but just recently found the time to complete it. I learned a lot in the process.
Things I Learned
When making a cool trailer to promote your work and the greatest TV show since LOST, go full 1080p or 4k. Why 720 Shane? Why?
To animate text in the Stranger Things show opening style, you must use very large type, like large. I used 4204pt size. That's big! Oh wait, maybe that's why I didn't go 4k for the video resolution.
I learned about Vimeo compression guidelines including their accepted codecs (H.264 is where it's at), frame rates, bit rates, and resolutions. You can too. I also now have a Vimeo account. Talk about being an early adopter. Right here, old man.
Long gone are the days when you would hit render in After Effects and take a two hour nap under your desk. Technology changed over the last decade or so, but boy do I miss the naps.
I also learned that there was no footage of 'the egg' in Stranger Things actually opening, but I wanted to create this as part of the trailer revealing something new for season 2. When you want to create something that doesn't (yet) exist in an episode of Stranger Things, then you must create it yourself by compositing images from an earlier film like 'Alien'. Who doesn't like Alien? I mean, come on it's Ridley Scott (ahem, can't wait for Blade Runner 2049). So, what I needed was the Upside Down version of the egg composited with an Alien egg to create a simple few frame animation to appear that the egg is opening. Okay, it's not near Hollywood, but it was fun to make and it is only for a short blip of time; it didn't need to be perfect.
ABOUT THE MIX
This is where that synth-pop binge part of the project happened. I'm already a fan, so this wasn't a stretch, but I needed to create the criteria for what would be in the mix and it needed to play well with the first Stranger Things season soundtrack.
Ultimately the criteria came down to:
the song would need to have the sound of the era and you could imagine hearing it during an episode
the song was recorded in or before 1984 and older songs would still be nostalgic to listen to at that time (I veered on this 'rule' on a couple of songs. The Cure's 'To Wish Impossible Things' was recorded in 1992 but the band fit the era, and The Maccabees 'Bicycles' song lyrics fit the show.)
songs would need to have a similar counterpoint from an official season one selection, e.g. 'One Thing Leads to Another' by The Fixx would be Season 2's version of Season 1's 'Should I Stay or Should I Go' by The Clash
either Jonathan Byers would have the album ('Break on Through to the Other Side' by The Doors) or it would make great thematic background music like the show had in season one ('Asylum' by Gary Newman)
the song title and lyrics fit the theme of Stranger Things, e.g. 'The Boy with the Thorn in his Side' by The Smiths
Stranger Things
Season 2
ST:S2 "One Thing Leads To Another" – Dark undertones, manic riffs, driving synthesizers - An early look at a Season 2 score and what may be on Jonathan Byers' latest mixtape and the emotions behind it.
Stranger Things – Kyle Dixon – 1:08
Eyes Without a Face – Billy Idol – 4:58
When the Lights Go Out – Naked Eyes – 3:03
Death to Our Friends – Sonic Youth – 3:20
Oberkorn (It's a Small Town) – Depeche Mode – 4:09
This Town – The Go-Go's – 3:20
If You Were Here – Thompson Twins – 2:57
Break on Through (to the Other Side) – The Doors – 2:26
Bicycles – The Maccabees – 2:03
Asylum – Gary Numan – 2:32
Back to the Old House – The Smiths – 3:05
One Thing Leads to Another – The Fixx – 3:20
Rubycon – Tangerine Dream – 3:08
Trash – New York Dolls – 3:08
The Boy with the Thorn in his Side – The Smiths – 3:17
Suspicious Minds – Elvis Presley – 4:24
Scuba Scuba – Tangerine Dream – 4:22
Tainted Love – Soft Cell – 2:34
To Wish Impossible Things – The Cure – 4:41
I Want You to Want Me – Cheap Trick – 3:11
Listen to the mix at: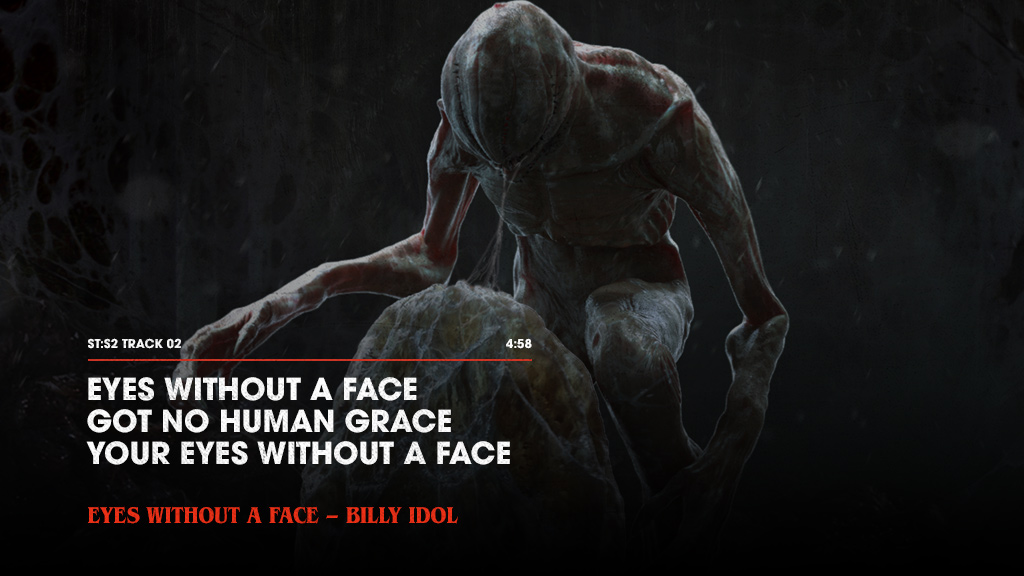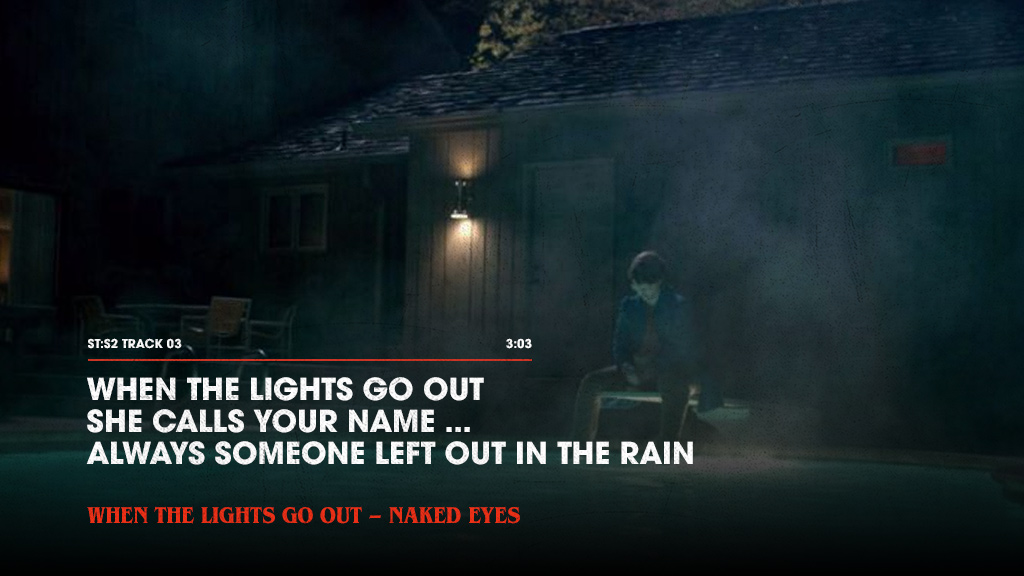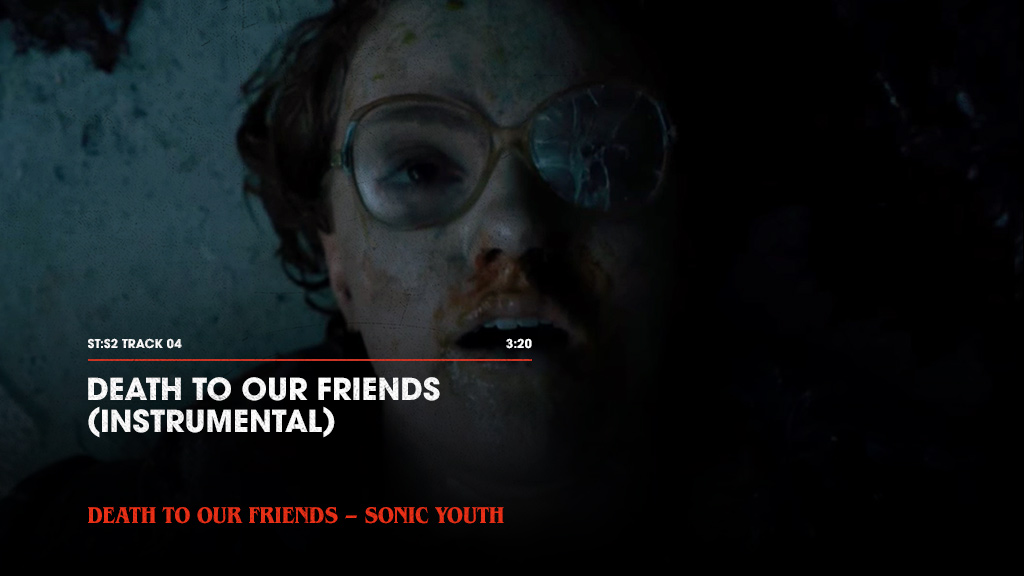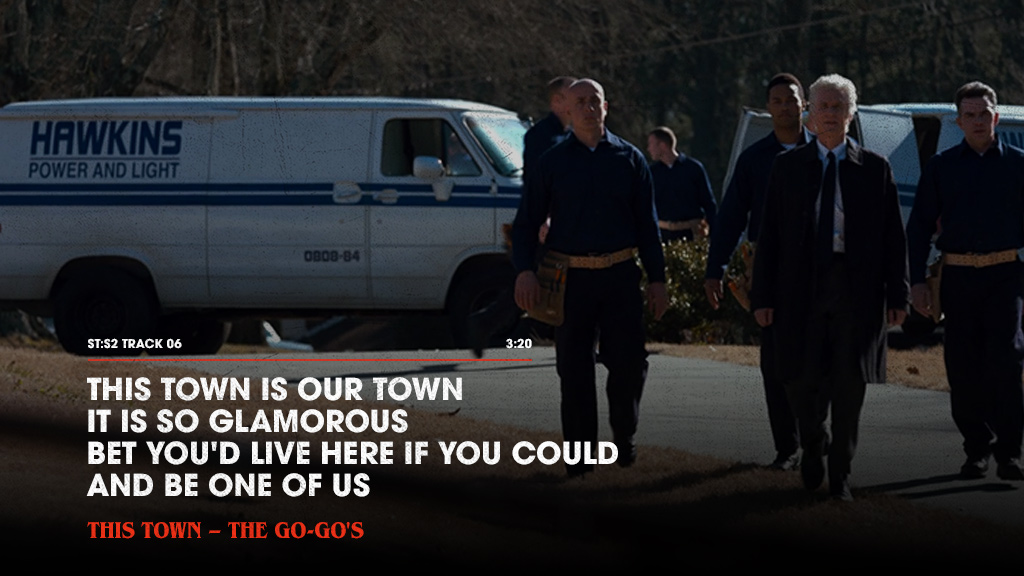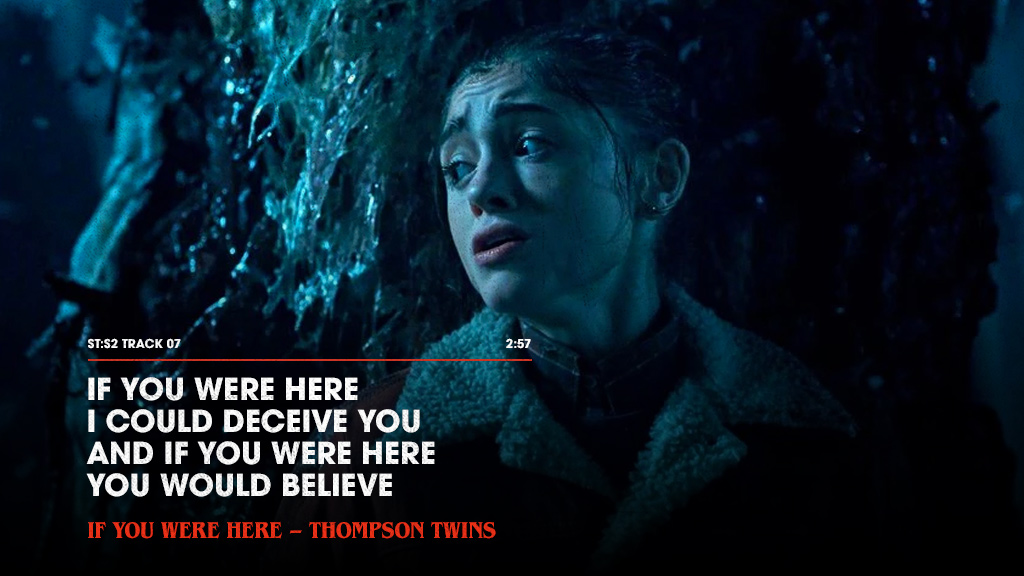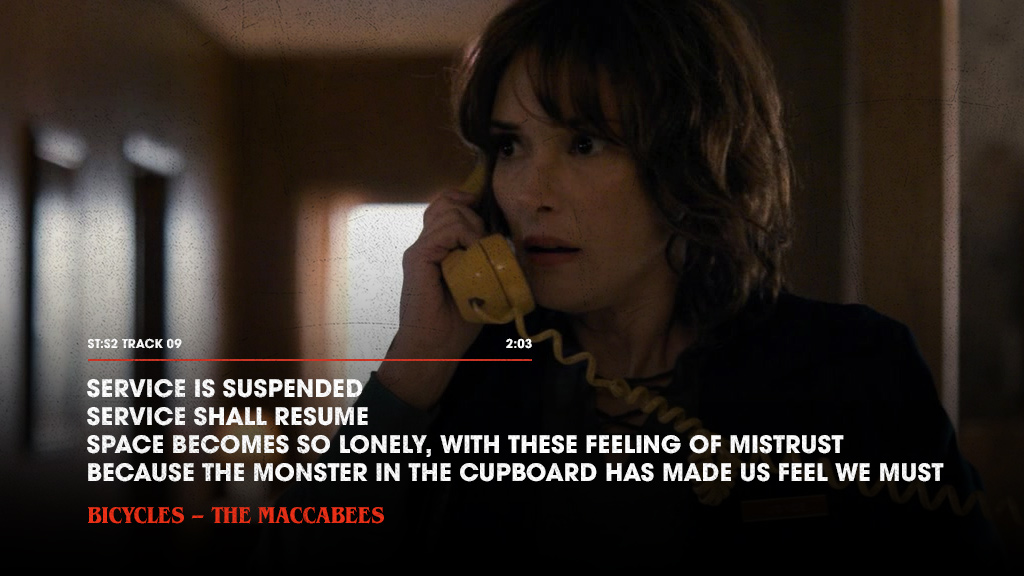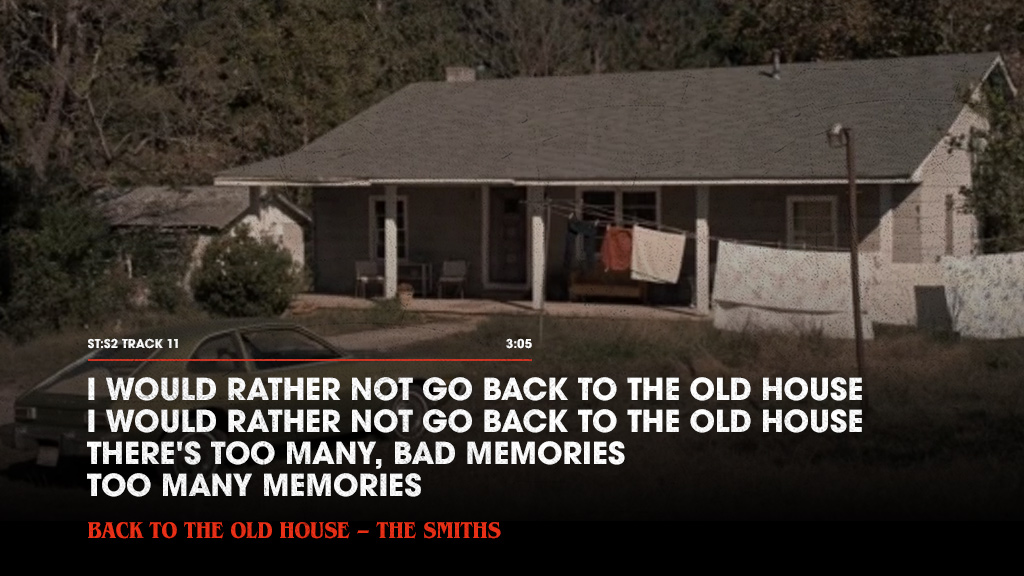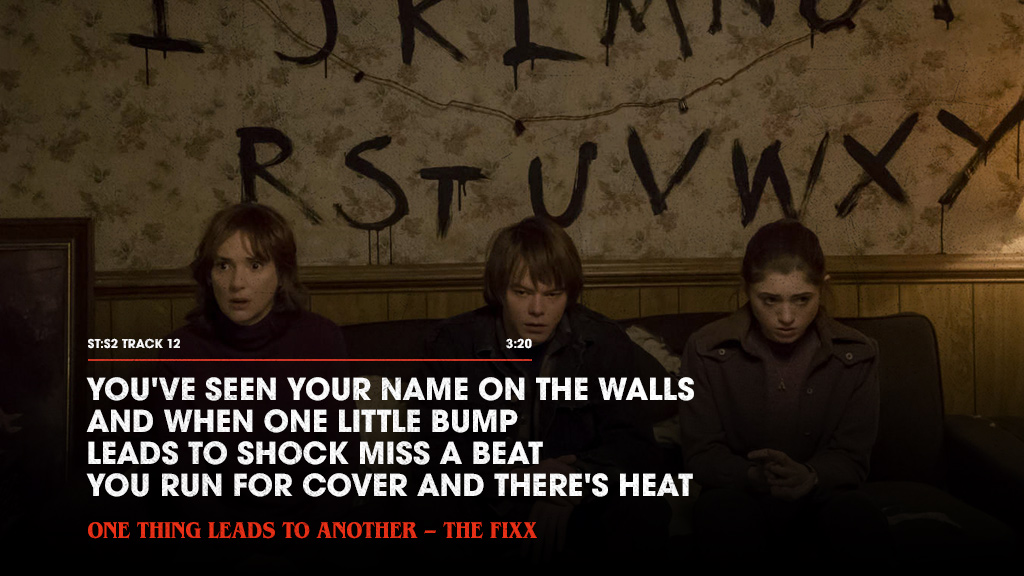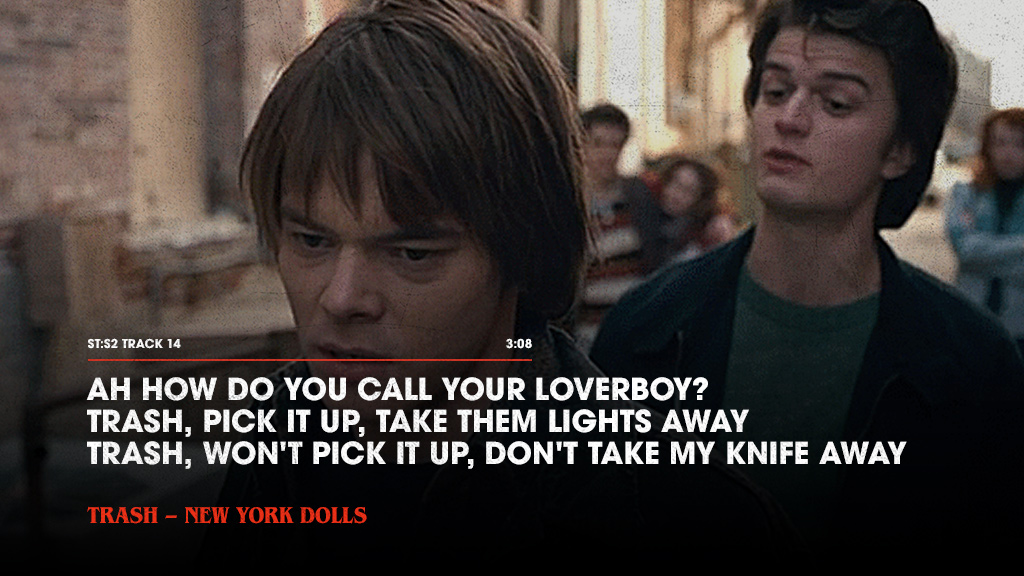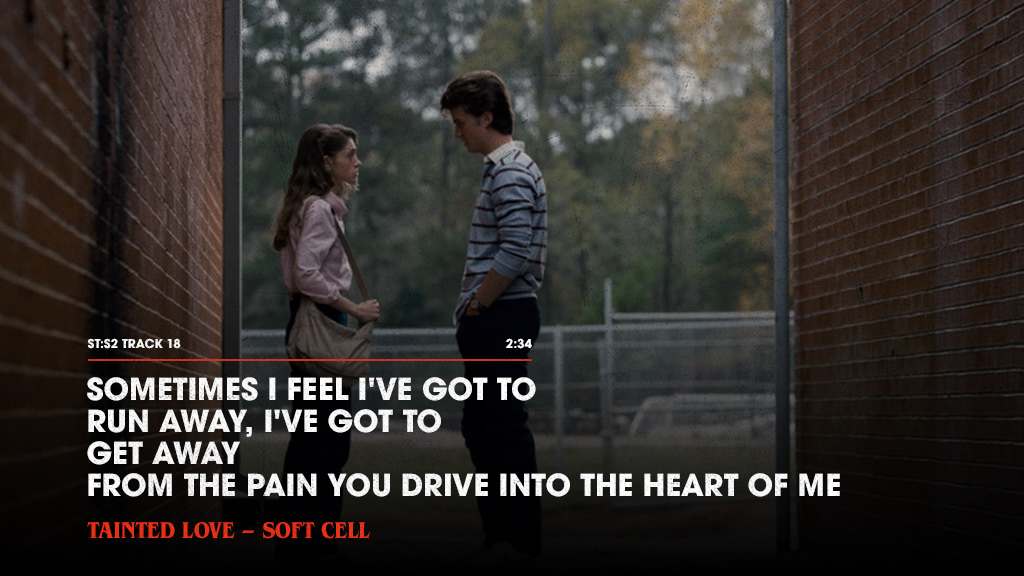 Well, here's to the long wait for Stranger Things Season 2. Nothing would thrill me more in the new season than to hear one of these sounds during an episode. It's a long shot, but anything can happen in the Upside Down.
I would like to hear what songs you think should be in Season 2. Please leave your ideas in the comments below.
And, remember Jonathan Byer's advice:
"You shouldn't like things because people tell you you're supposed to."